December 2017
 Tis the season for giving, here's how you can help.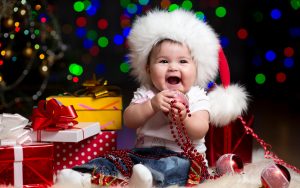 Our Diaper & Wipes Drive will be focused on the 1+ year old.
As these babies grow into toddlers they will begin potty training but will need some help to stay dry, diaper sizes 4,5,6 & Pull-Ups are the perfect fit!
Contact the office at 905-502-7933 if you would like to participate in our Diaper Drive and join us in our goal to bring comfort to a child's world.
We will also have our Sponsor a Family Campaign again this year. By sponsoring a Vita Centre family you will be bringing hope, joy and smiles to children and parents in Peel who struggle everyday to meet basic needs.
If you would like to be a shining star in their lives
please send an email to mailto:christmas.sponsor@vitacentre.org
       
AGM October 2017
Monday, October 23 we held our annual general meeting at the Hilton Garden Inn.  Thank you to our Board members for working so hard this year and we look forward to the upcoming year!
This slideshow requires JavaScript.
Summer Fun
On July 16th we celebrated 25 years of serving families in Peel! We had a family fun filled day at Girgis Estates, generously donated by our board member Angie Girgis. Thank you to everyone who helped make our birthday a memorable one!
This slideshow requires JavaScript.
The Peel Young Parents' Resource Group Annual Picnic was a success! Thank you to everyone who volunteered! Thank you to everyone who donated food, prizes and buses for our clients! A special thank you to DJ Henry from AnM Musique!
This slideshow requires JavaScript.
Thank you for your generous support of Vita Centre and families in need in Peel!